At Home Self Blood Collection System
We have developed a cutting-edge system that enables users to safely, effectively and painlessly draw blood into a vial.  The entire process is guided using a designated application that authenticates the user and provides step-by-step instructions throughout the process.
The blood collection device is taped or clipped onto the designated body area. The user then presses a button on the device to begin the procedure. The procedure takes only 10 minutes yet delivers a high volume of capillary blood (between 150 μl to 2 ml of blood).
The application supports shipping the sample to a laboratory and the entire process meets the standards for automated blood laboratories.  The blood sample can also be used for diagnostic home tests or antibody (serologic) Point of Care tests.
Our innovative technology includes a micro-lancet that creates a minute incision in the skin. The lancet is operated with very little force and the incision is sufficient to draw significant quantities of capillary blood within a short period of time.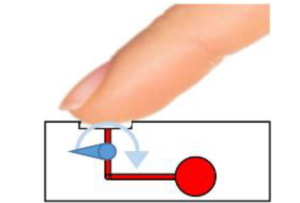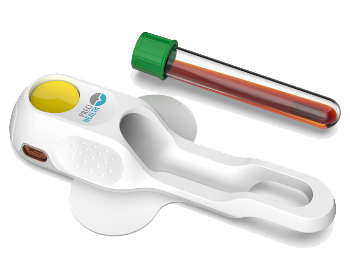 SIS-25/2-7
Capacity 150μl to 1ml