At PreciHealth, we have developed the world's first and only self-authenticating auto-injectors and blood collectors. We are a Swiss company founded in 2017 as a medical spinoff of Preciflex, a leading enterprise that offers creative engineering solutions in the fields of micromechanics and microfluidics. 
We have successfully applied Swiss Precision to the rapidly growing auto-injectors and blood collection healthcare markets.  Our intellectual property combines micromechanics and microfluidics technologies, and we have designed game-changing micro-sized devices that deliver painless, fast and safe procedures.   All of our products are embedded with a patient authentication system that prevents fraud and guides the users throughout the patient journey. 
Our end-to-end solution can transform the way in which Health Maintenance Organizations deliver care, enabling them to conduct mass population treatments, vaccinations and blood screenings. 
Our mission is to improve global health by enabling individuals to easily, safely and securely self-administer medication and sample their blood in the comfort of their home.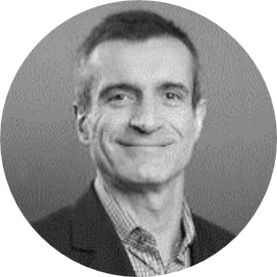 Dr. Craig Cook
Chairman of the Board & Medical Advisor

A medical doctor with an MBA from the London Business School, Dr. Cook brings more than 20 years of experience in the international pharma, biotech and medtech industries. Throughout the course of his career he held increasingly senior roles in drug development and commercialization at pharmaceutical companies such as Eli Lilly, Johnson & Johnson, Novartis and EMD Serono. Dr. Cook was CEO of Midatech Pharma PLC, a UK-based company focused on delivering innovative oncology and rare disease products to patients, and most recently CEO of Herantis Pharma PLC a Finnish company developing molecules for the treatment of neurodegenerative disease. Craig has worked in multiple therapeutic areas including central nervous system (CNS) and immunology. He is a qualified physician, has a BSc in Pharmacology, Diploma in Anaesthesiology, MBA from the London Business School, and Masters in Pharmaceutical Medicine from Kings College London.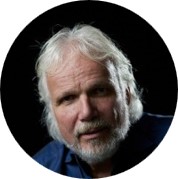 Lucien Vouillamoz
CTO and Board Member

Mr. Lucien Vouillamoz is an electronics and nuclear engineer. He is the inventor of the hydromechanical watch technology (HYT Watches), as well as co-founder of several successful high-tech startups. In 2010, he co-founded Preciflex SA and served as CEO & board member until 2012, and then as Chief Innovation Officer. While in this role, he invented the concept of Single Use Fixed Dose Micro Injection - the patents that underpin the creation of PreciHealth. He served as an IT consultant for the French automotive group PSA from 2016-2020. He chairs the GANYDAR Foundation, active in creating educational, professional and entrepreneurial opportunities for young, vulnerable Latin Americans.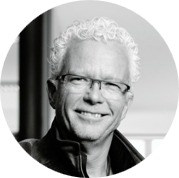 Patrick Berdoz
Board Member

Patrick Berdoz has been a serial entrepreneur for more than 20 years in various innovative sectors (medtech, watch and real estate). He is the Co-founder and Chairman of HYT SA and Preciflex SA. Between 1994 and 2007, he was the CEO and Chairman of Precimed Group which grew from 17 employees to 700. In 1998, he established Precimed in the USA, Japan and then China. He led the successful trade sale of Precimed Group to a publicly traded company in the US. He began his career at 28 as CEO and owner of Viso Medical, an intravenous therapy Company (Neuchâtel, Switzerland) that he sold at age 34 to a French Pharma. Patrick Berdoz is an economist from HEG in Lausanne, Switzerland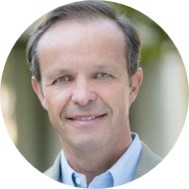 Michel Orsinger
Board Member

Michel Orsinger is a true global leader with a proven track record of over 30 years in leading companies in the consumer and healthcare industries. Today, he is an investor and holds various board member positions in start-ups, in a PE portfolio company (Lima) and in a larger pharmaceutical company (Takeda). He is also an advisor in the Private Equity company EQT. From 2012 to 2015, Michel was the Chairman of Global Orthopedics at Johnson & Johnson. He was also a member of Johnson & Johnson's global management team. Michel established the largest and most comprehensive orthopedic company in the world by merging Synthes with J&J's orthopedic business DePuy, generating $10 billion revenue with 23,000 employees. Prior to joining Synthes, Michel spent 11 years with Sandoz and Novartis. He began his career with Procter & Gamble and Mars.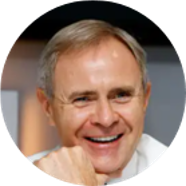 Harald J. Wester
Board Member

Mr. Harald Wester has over 30 years of experience in innovation, development and production at Ferrari, Maserati, Audi, VW, Fiat and Stellantis. He is the Executive Chairman of Maserati and Chief Engineering Officer of Stellantis Group. He has been an active investor in life science and holds a master in mechanical engineering from the Technical University of Braunschweig in Germany.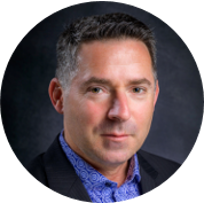 Shy Zymann
CEO

Shy brings over 25 years of experience in Management, Business Development, Sales and Marketing for high-tech companies, last 12 years in Medical Devices. Former CEO of 3 start-up companies and a co-founder of a leading Business Development company which assisted dozens of companies in market entry including leaders as IAI, Motorola Israel, Orbit and others. Shy has a proven track record of developing exponential revenue growth for companies, building GTM strategies and global distribution systems. Shy studied Computer and Physics at the Technion Institute, Business Administration at the College of Management (TLV) and MBA at the Wales University. Ret. Lieutenant Commander from the Israeli Navy.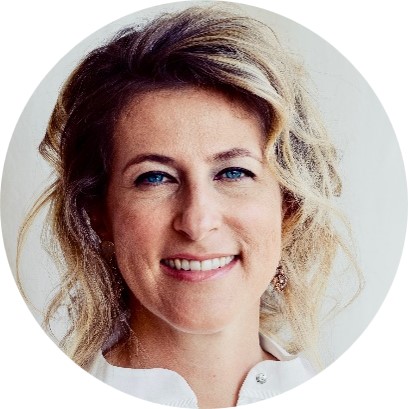 Laurence Blazianu
Chief Business Officer Laurence Blazianu worked in large and small size pharma-medtech-Dx-I-health companies (Roche, Kenta, Softhale) and at investment banks (Cukierman&Co LifeSciences, CreditSuisse), with a long-time experience supporting executive mission leading to value creation to investors /industry and market visibility. With 23 years of experience, Laurence in raising funds, attracting and managing partners, installing and improving the finance function, corporate reporting and closing of transactions. She started her carreer in strategic marketing and corporate analytics & strategy and sales at Roche UK, Roche US, Roche HQ before moving to finance industry.
Philippe Margairaz
VP R & D

Philippe Margairaz has been the project manager for PreciHealth's medical device development since 2017. In addition to his PreciHealth responsibility, Philippe works as Head of Product Management at Preciflex. Before joining Preciflex, Philippe worked at Codman, a Johnson & Johnson company, for 14 years both in Switzerland and at its headquarter in the Boston area. He started as an engineer in the team responsible for the development and manufacture of a programmable implantable pump and was then the project manager for several internal development of devices. Philippe hold a master of mircroengineering from EPF, Lausanne and is PMP certified.
ALAIN JACCARD, MSc, PMP
Head of IP and Innovation

Alain Jaccard is an innovation expert with a Masters in Science, Microengineering and Production technologies from EPFL, and a Project Management Professional (PMP®). Alain has gathered 25+ years of professional experience leading innovative projects within large international groups in home appliances, as well as in SMEs in automotive and machines industry, and horology; he also worked a few years in an emergency relief NGO. He has led Preciflex's Operations since 2012 and has functioned as Chief Innovation Manager since 2017. Alain is an inventor in 27+ patent families, a significant portion of which are related to PreciHealth's technology. Furthermore, he has managed PreciHealth's Intellectual Property portfolio since the inception of the company.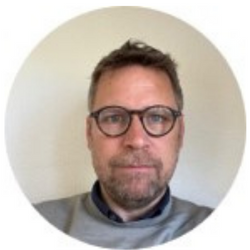 Helmut Lasser
Head of Digital Development

Helmut brings 20 years of experience in the mobile industry, former CTO of OnEmotion AG and Goldbach Mobile AG. Specialist in the software development, he applies his expertise in delivering innovative mobile solutions to a very wide range of sectors, covering the automotive industry to the pharmaceutical industry. Helmut have been one of the seed angel investors in the company.